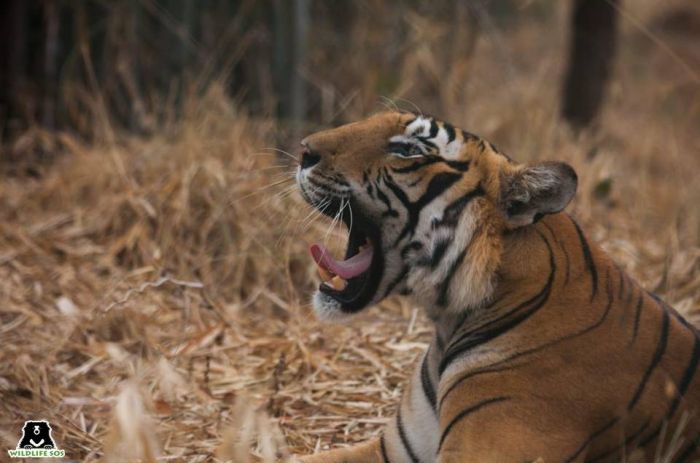 Bengal Tiger: The claws of a tiger are believed to bring good luck, and the genitals are believed to be aphrodisiacs. Tiger pelts are in great demand in the black market and so are their teeth and whiskers, which are said to 'ward off the evil eye'.
The Bengal Tiger is protected under Schedule I of the Wildlife Protection Act, 1972 but despite the strong level of protection granted by the law of the land, these big cats continue to fall prey to threats such as jaw traps, snares, electrocution, poisoning and illegal wildlife trade. Our anti-poaching unit 'ForestWatch' has assisted enforcement authorities in busting many poachers in the past resulting in the recovery of tiger skins, claws and other wildlife contraband from these traffickers.
====================================================================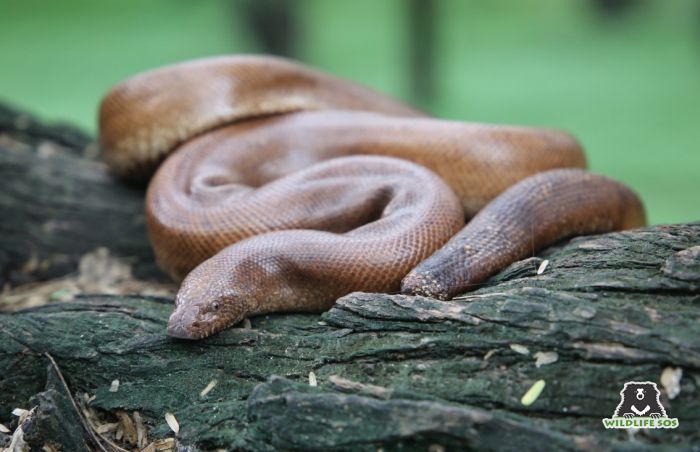 Red Sand Boa: Red sand boas have various superstitious myths and beliefs attributed to them because of their double-headed appearance and are often referred to as "Do muha" in Hindi.
This particular snake species is in danger of mass smuggling as there is a very high demand for them in China and Nepal, and even in western countries. In India, where the superstitious practice of snake charming still exists, people are often misguiding into believing that a sighting of these 'two-headed' snakes can bring good luck to households. These snakes are highly coveted and sold in the country's black markets because of such blind faith. Red sand boas are protected under Schedule IV of the Wildlife Protection Act, 1972.
Every year, especially during the month of Shravan (monsoon), Wildlife SOS rescues countless snakes in terrible conditions from snake charmers and rehabilitates them into their natural habitats upon recovery.
R