Pentagon officials believe the unmanned balloon aircraft spotted near the Hawaiian islands is a weather instrument and not a spycraft, two senior defense officials told Fox News.
The government has been tracking the balloon since it appeared last week, according to officials familiar with the situation. The balloon is still being monitored after passing through airspace near Hawaii.
"Seems to be a weather balloon, no Signals coming from it. Not being steered," a senior U.S. defense official told Fox News.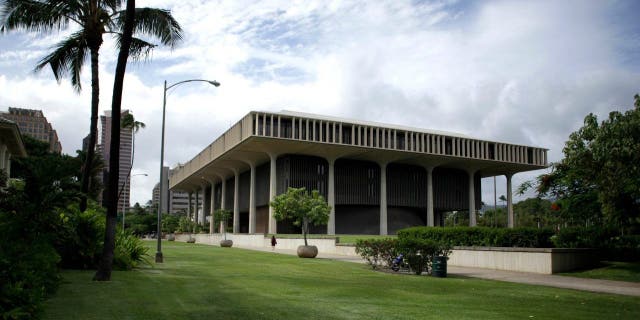 The Hawaii State Capitol stands in Honolulu. (Kent Nishimura/Bloomberg via Getty Images)
The balloon is currently floating above international waters and headed for Mexican airspace.
When the balloon crossed into U.S. airspace near Hawaii, it did not float over critical infrastructure used for defense or any other U.S. government sensitive sites, the official said, nor did it pose a threat to the military or people on the ground.
U.S. Indo-Pacific Command dispatched three F-22 aircraft to check out the balloon up close while it was near Hawaii.