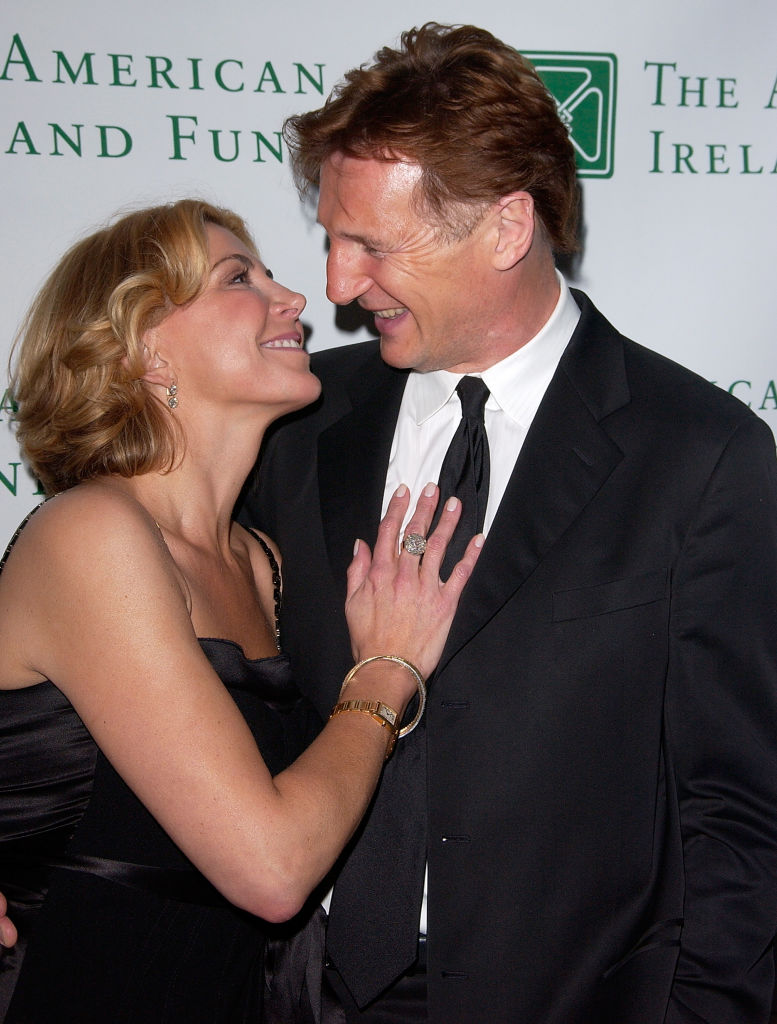 Everyone can recall the tragic and untimely death of beloved actress Natasha Richardson in 2009. The actress left behind her husband Liam Neeson and two young sons, Micheál and Daniel.
Liam Neeson's love story with his long-time love Natasha Richardson was sparked in 1993 – a few years before they officially got together. The two actors were performing alongside one another in the Broadway show 'Anna Christie'. The chemistry between the duo was palpable and is credited as being the reason for the show's Tony nomination.
During the time the two were starring alongside one another on Broadway, Richardson was still married.
Soon after, Richardson's marriage officially ended and she started pursuing her feelings for Neeson. When Richardson's thirtieth birthday rolled around, she received a card from Neeson. The card was generic which threw her off and she called Neeson to clarify what their relationship was.
This is when Neeson realized he had truly fallen in love with her. A few years on, the couple tied the knot at a farm in upstate New York.
What followed was years of marital bliss. They soon welcomed their elder son in 1995 and their younger son followed just 18-months after. The couple was incredibly happy together and built a beautiful life and family over the years.
Then an unexpected tragedy struck. On the fateful day of March 16, 2009, Natasha Richardson was taking ski lessons at a ski resort located in Québec, Canada.
She had a fall at the end of the beginner's trail and hit her head on the hard-packed snow. Her ski instructor was concerned about the blow to her head but she made light of it. Even when she was examined by the ski patrol for a second opinion on the insistence of her ski instructor, she resisted and declined their offer for further medical assistance. Natasha signed a waiver that declined further medical assistance.
She even made light of the entire incident with her concerned husband on the phone. Soon after the incident, she started experiencing anxiety, a headache, and confusion.
The resort immediately called an ambulance and took her to a nearby hospital. Once she received emergency care at the hospital, Natasha seemed to be improving but the medical staff decided to transport her to the nearby Montréal trauma center for better care.