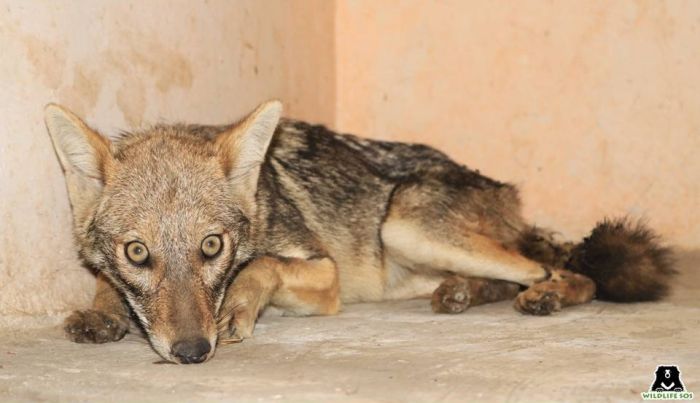 Golden Jackal: Very popular on illicit online markets, the 'jackal horn' is a talisman derived from the skull of a golden jackal. While conservation efforts are broadly focussed on more 'charismatic' species like tigers, lesser noticed animals like India's golden jackals are facing the brunt of a more niche superstitious demand. The 'jackal horn' is believed to be a talisman to ward off 'the evil eye' and protect the wearer. Apart from this, jackal skins and tails are also in great demand.
Wildlife SOS frequently rescues Golden Jackals caught in conflict situations, trapped in borewells and from poachers' snare and jaw traps. These traps are a very cruel way of trapping animals and often lead to grievous injuries or fatalities.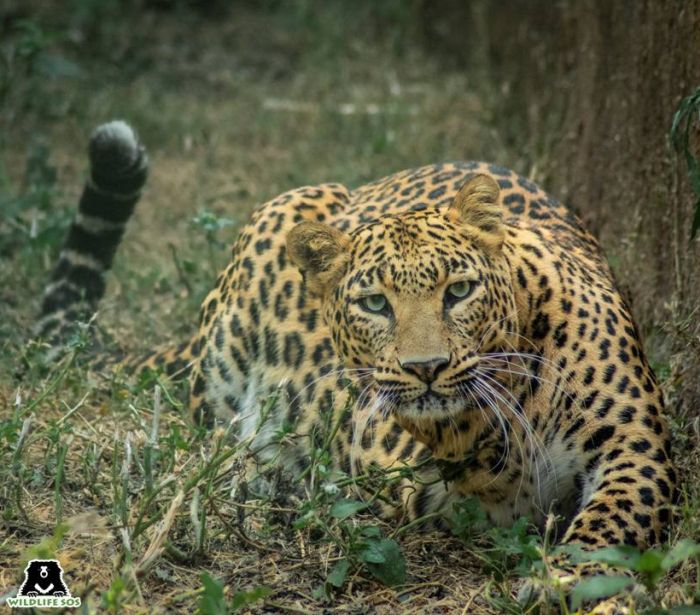 Leopards: The myths around big cats are fairly common, and the same is the case with the Indian leopard. Everything from its teeth to skin is considered to hold different mystical properties. People believe that keeping the teeth on one's person offers protection and brings money. Leopards are accorded protection under Schedule I of the Wildlife Protection Act, 1972.
Wildlife SOS' anti-poaching unit 'ForestWatch' has enabled the capture of many illegal leopard poachers through a vast network of informers and providing aid to enforcement authorities. Leopard skins and teeth are some of the contraband seized from these wildlife traffickers.