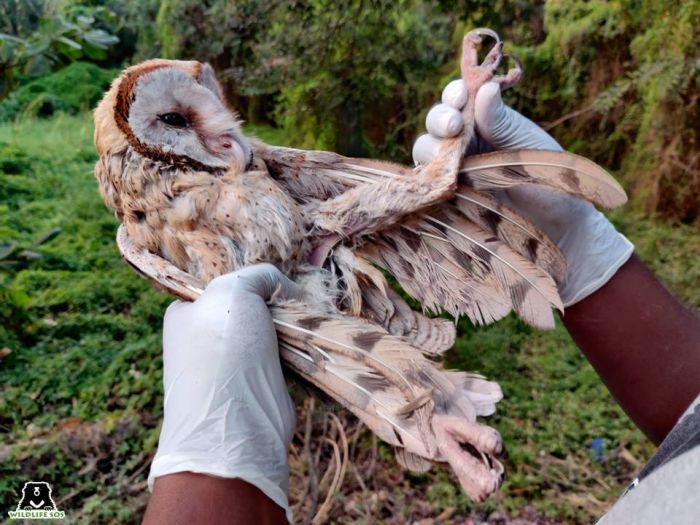 Indian Eagle Owl & Barn owl: Owls have been associated with folklore and mythology since time immemorial. They have always been associated with spooky tales and folklore, but a different set of religious beliefs in India threatens their survival. Driven by these beliefs, owls are poached for their body parts such as talons, skulls, bones, feathers, meat and blood, which are then used in talismans, black magic, traditional medicines etc.
Every year, countless owls face a cruel fate at the hands of poachers who are catering to ignorance and misguided beliefs, specially during festivals like Diwali and Dussehra. In India, owls are protected under the Wildlife Protection Act, 1972 and the International trade in owls is prohibited under the Convention on International Trade in Endangered Species of Wild Flora and Fauna (CITES).
There are a multitude of cases involving birds used for black magic that we face every year – our team in Gujarat, specially, comes across many such calls of aid as this and conducts many successful busts alongside enforcement authorities.