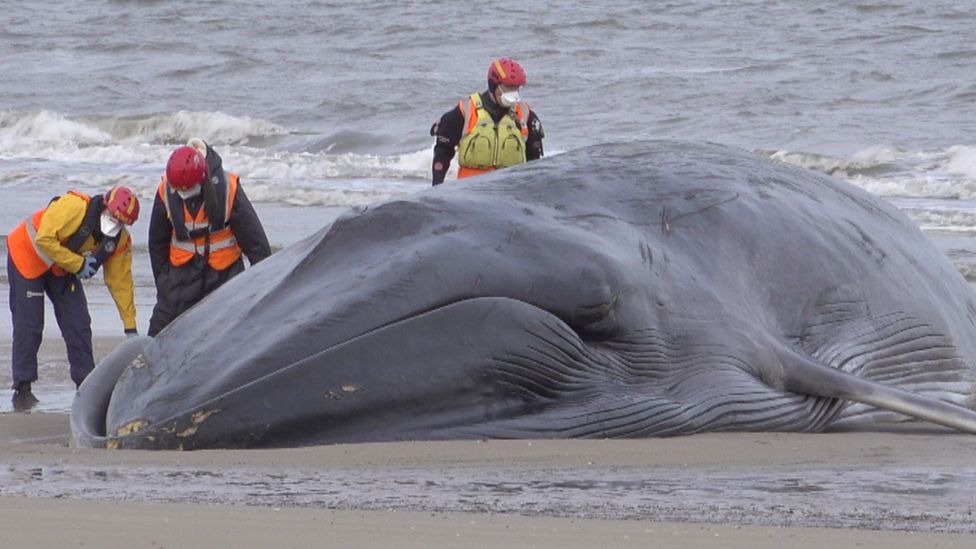 Work to remove the body of a 30-tonne whale from an East Yorkshire beach is set to be a "challenging operation", a council has said.
The 55ft (17m) long animal died on Tuesday evening after becoming stranded near Bridlington's South Beach.
It is believed to be a male fin whale, the world's second-largest creature after the blue whale.
East Riding of Yorkshire Council said arrangements were being made to remove the whale "as soon as possible".
"Given the size of the carcass, this will be a challenging operation," a council spokesperson said.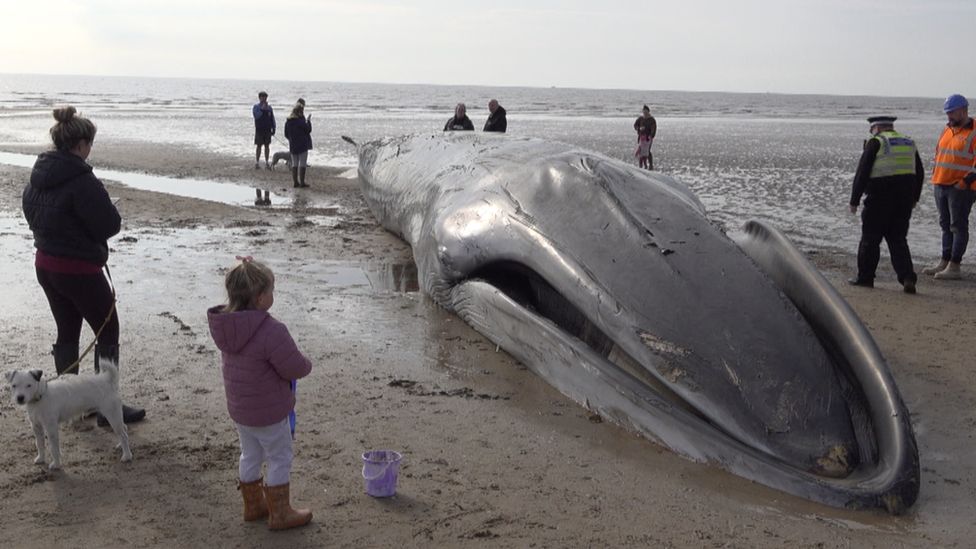 The council said an autopsy would be carried out by zoological experts from London to establish what had happened and asked people to stay away from the area and avoid contact with the carcass.
Em Mayman, from the British Divers Marine Life Rescue, said sightings of fin whales were rare off the Yorkshire coast.
"Normally they're out in the deeper oceans rather than the relatively shallow North Sea. So it's quite far off track.
"It potentially may have been struggling to feed, although there is quite a food source out there. It could be that it is suffering from an illness or an injury that we can't see at present.
"So hopefully we'll be able to get a bit of a better idea once it's had the necropsy [autopsy]."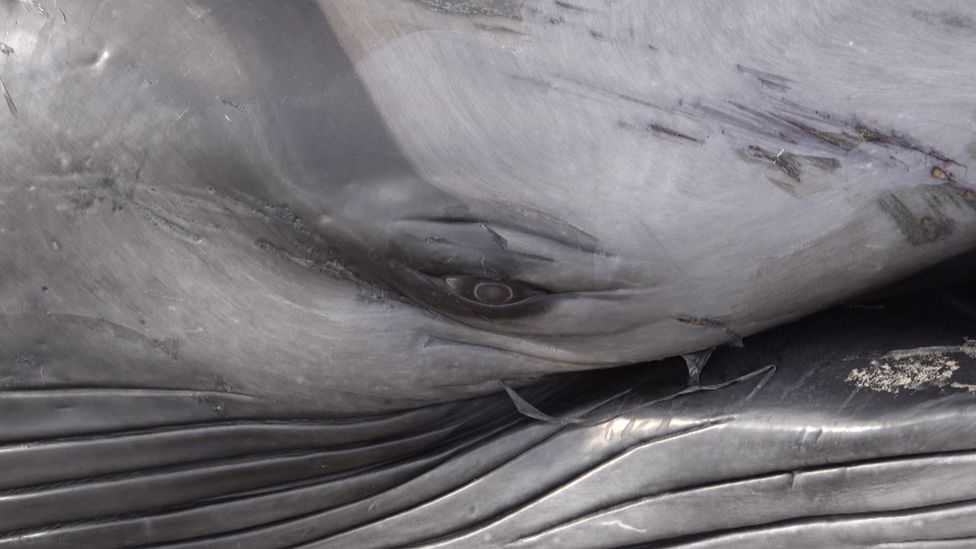 Andy Height, from the council's environmental services, estimated the carcass weighed up to 30 tonnes.
"At this moment in time, we will look at what [removal] options are available," he said.
"It looks too big to move it with a sleigh but we'll speak with our contractors and get their views.
"Our priority is to get it removed as quickly as possible, what with the Coronation and Bank Holiday coming up."
Fin whales can grow up to 80ft (24m) and weigh up to 120 tonnes.
They can be found all over the world's oceans, but were heavily hunted during the 19th and 20th Centuries.