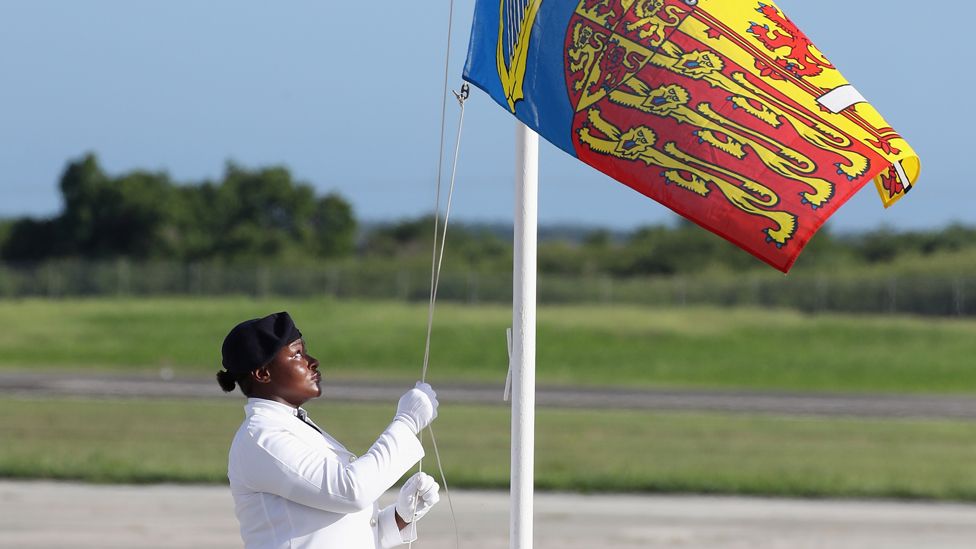 Across most Commonwealth realms – those countries in which Charles is monarch – the debate over whether to move to a republic is a live issue, albeit to varying degrees.
Here, BBC correspondents describe the mood in a selection of nations where King Charles is still head of state – and explore the chances of those countries replacing the monarchy any time soon.
St Kitts and Nevis
By Celestina Olulode
Spectators eyes are glued to the pitch at this cricket match. It's a clash between local rivals, as the women's teams from the islands of St Kitts and Nevis face off against each other. The UK's influence remains strong here, right down to the choice of national sport.
St Kitts and Nevis is a dual-island nation situated between the Atlantic Ocean and Caribbean Sea. This was where English colonists first settled in the Caribbean. But even after almost 40 years of independence, there's an ongoing debate about this nation's identity, and whether it should transition to a republic.
In the spectator stands, low-level chatter is interrupted with cheers and words of advice shouted over to players. During a lull in the game I head over to ask people for their opinions.
Few are willing to express their views, but those that do are ambivalent.
Sharlene Martin says she wants more information but questions the benefit of having King Charles III as head of state: "The Chinese and Taiwanese look after us more than England, so I don't know."
Ahead of sunset, I head over to a local bar to chat with more locals. Manager Julian Morton says it's a matter of national pride: "Going republic says we have arrived. So it lets the rest of the world know that we can handle our own affairs."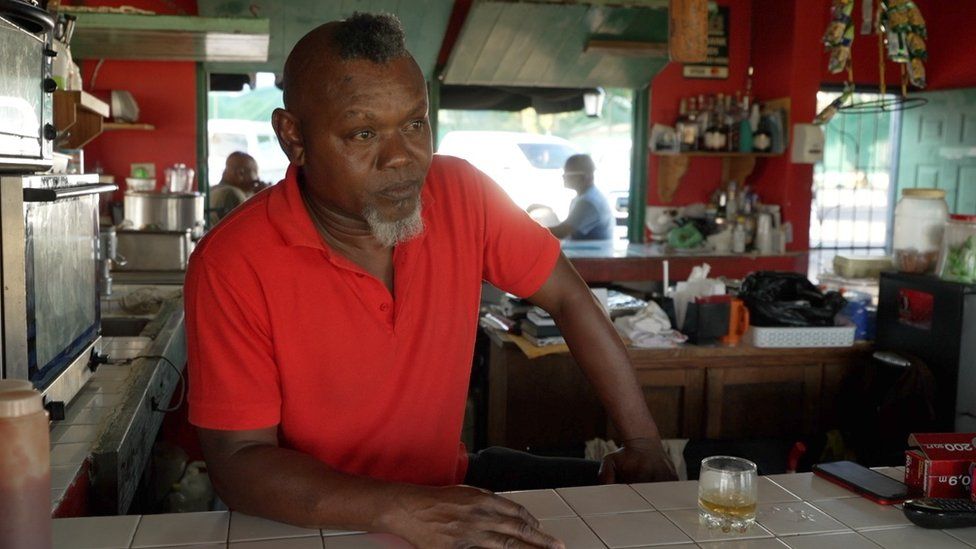 Julian's friend Christopher Roberts agrees but tells me that St Kitts and Nevis is still trying to bounce back from the negative impact of coronavirus. So he doesn't see becoming a republic as a pressing priority: "We're just having discussions, street talk about it."
Compared to other Caribbean nations such as Barbados, Christopher sees St Kitts and Nevis as a "young independent nation", and so he thinks change could take a while.
Barbados, once nicknamed "little England" took the step in 2021, renewing momentum for other realms to follow.
But for the transition to happen here, the constitution of St Kitts and Nevis requires that the people vote for it in a referendum. In fact, of the remaining eight realms around the Caribbean, only Belize would not need a referendum. Instead, the decision would be made by its national assembly.