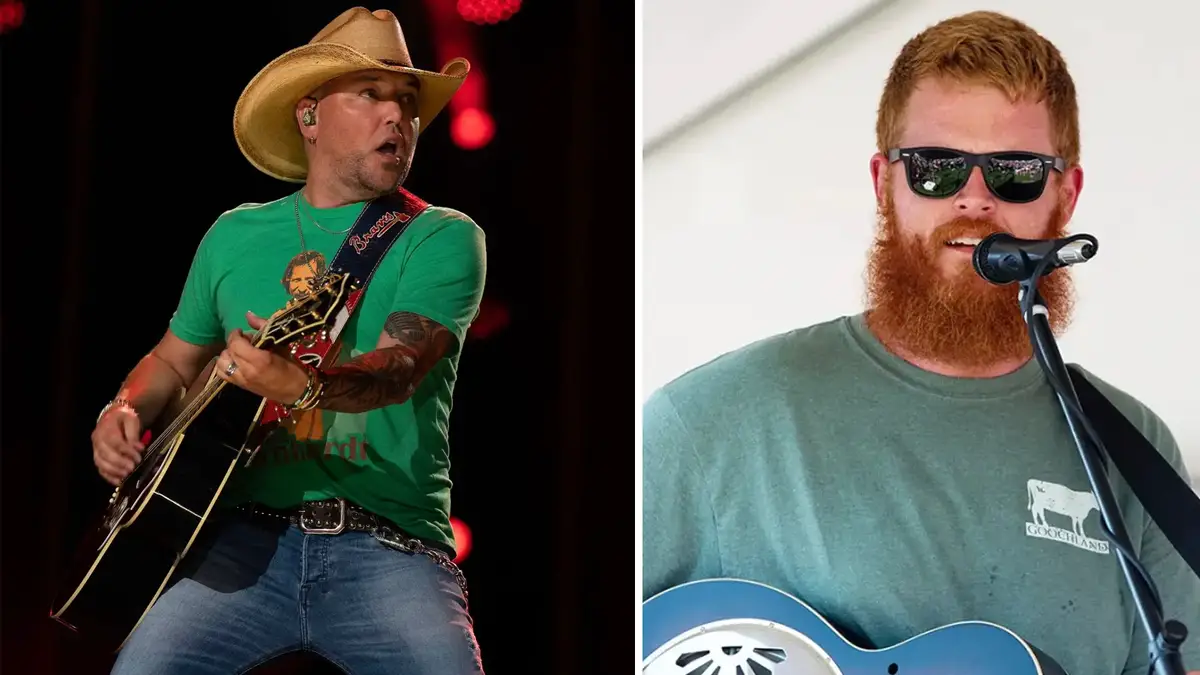 In an unexpected and thrilling announcement, the National Football League (NFL) has confirmed that country music superstars Jason Aldean and Oliver Anthony will join forces to perform the National Anthem at the next Super Bowl.
The excitement is building around this once-in-a-lifetime collaboration. Jason Aldean, known for his chart-topping hits like "Dirt Road Anthem" and "Burnin' It Down," will bring his unique brand of country-rock to the performance. Partnering with Oliver Anthony, whose soulful voice and powerful stage presence have won over fans around the world, this duo promises to deliver an unforgettable rendition of "The Star-Spangled Banner."
The choice to have both Aldean and Anthony perform at such a prominent event marks a significant moment in music and sports culture. As two of the most recognized and respected artists in the country music scene, their performance is likely to resonate with fans of all ages.
With Jason Aldean's recent success with "Try That In A Small Town," and Oliver Anthony's continuously rising fame, their duet is not just a musical treat but a symbol of unity, talent, and the enduring spirit of American culture.
Preparations for the Super Bowl are already underway, with organizers and artists working tirelessly to ensure that every detail is perfect. Both Aldean and Anthony have expressed their excitement and honor in being selected for this unique opportunity.